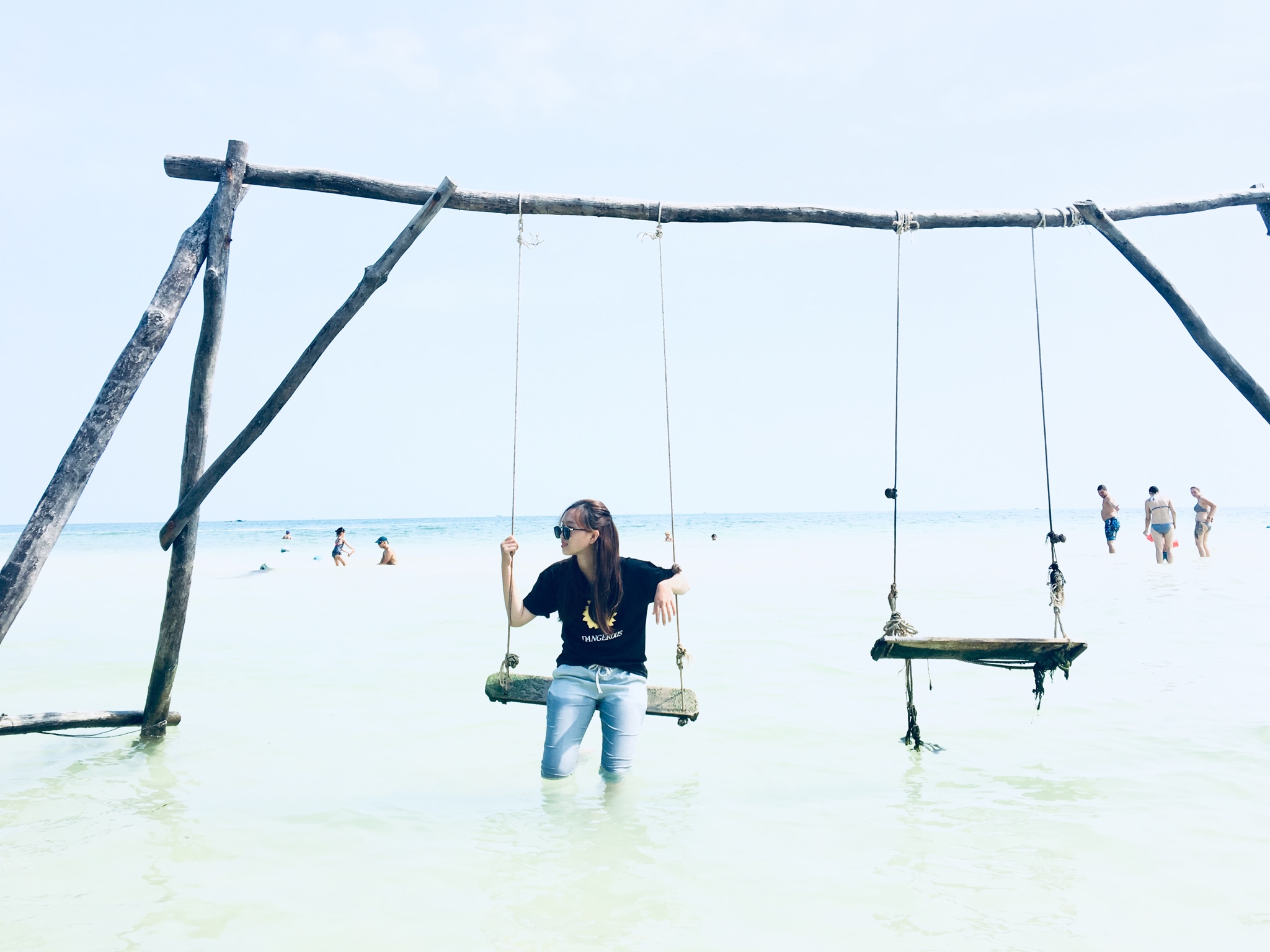 Welcome to Phu Quoc Island, first destination is Sao Beach. Really funny & interesting to watch people trying to take photos with the swing at Sao Beach. You can find a lot of talented models over there. Seriously, I don't know how can they stand up at that swing and making a thousand different pose. For me, sitting on the swing and trying not to fall, just that is such a huge success.
It's really cool to take some photos like this with your friends on the way to An Thoi. I think the view is special, it remind me a lot about my childhood. By the way, my childhood was about help my daddy fixed the signal of TV channel. Back to then, every house used to had an  antenna on their rooftop. People (usually was dad) had to climb on the rooftop & spin the antenna until the TV channel work.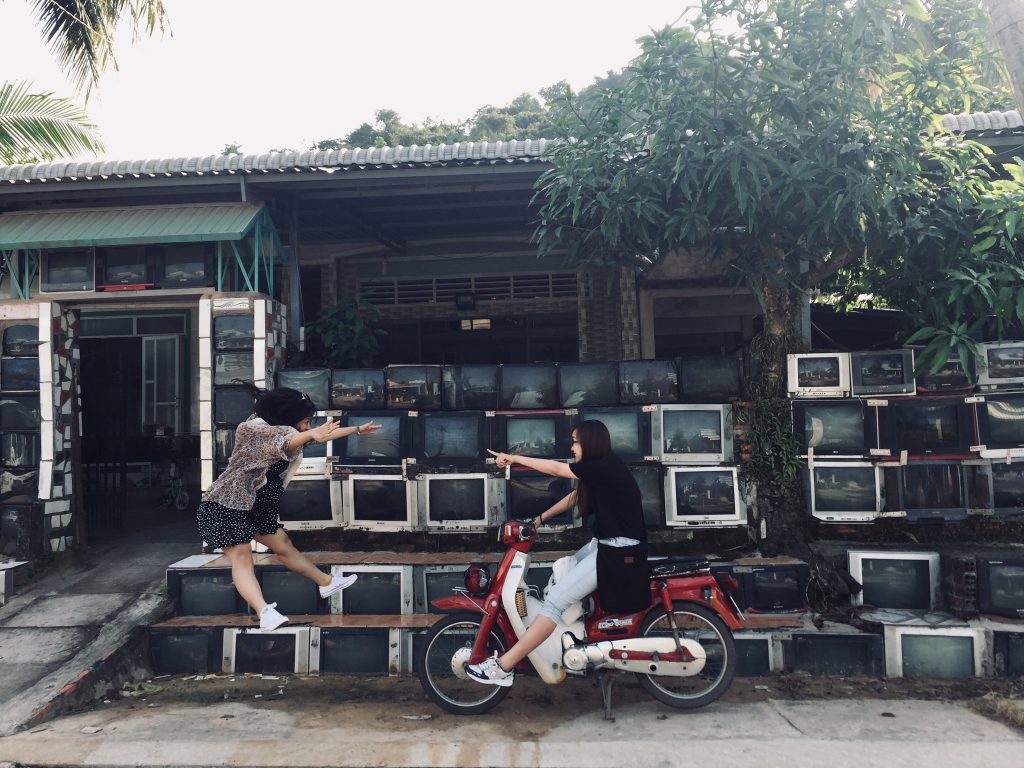 Therefore, to do that, another person should be at the ground, looked into the TV, if it were working, then they shout out for the people on the rooftop to stop spinning.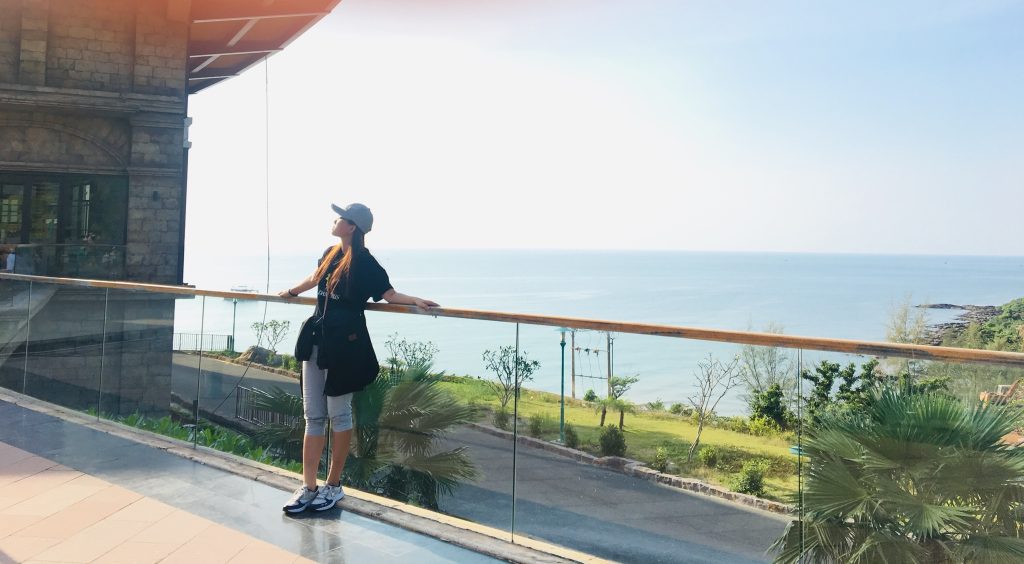 Ga An Thoi is such a nice place to visit in An Thoi. If you'd like to see Phu Quoc island from above, then you want to try the Cable Car.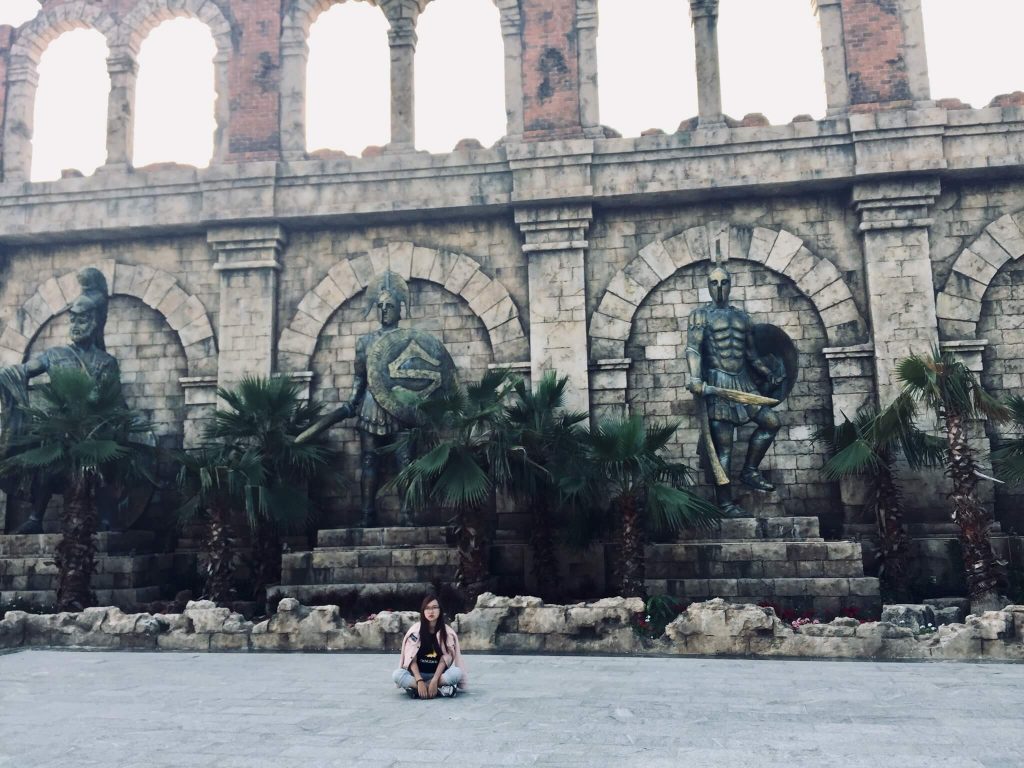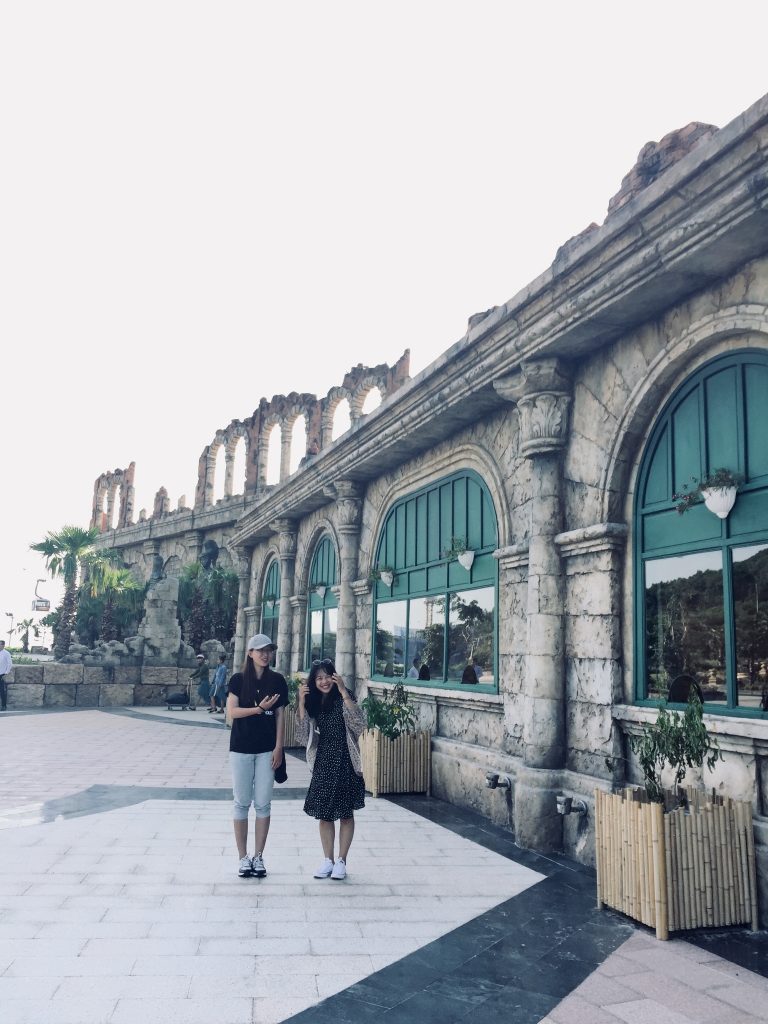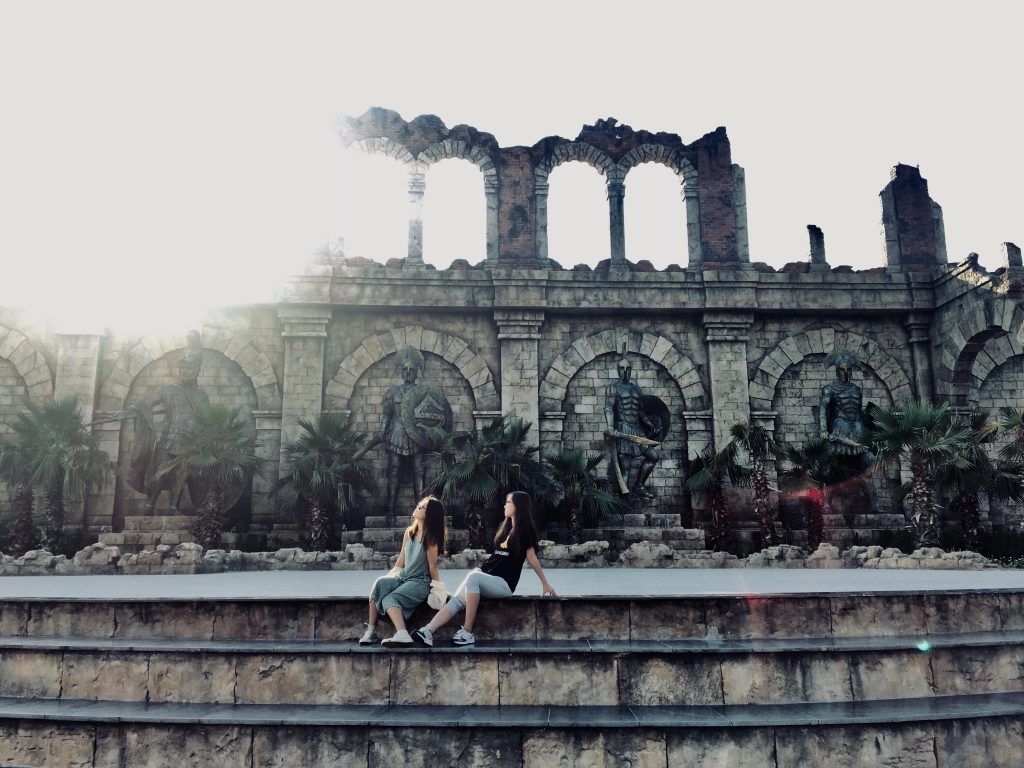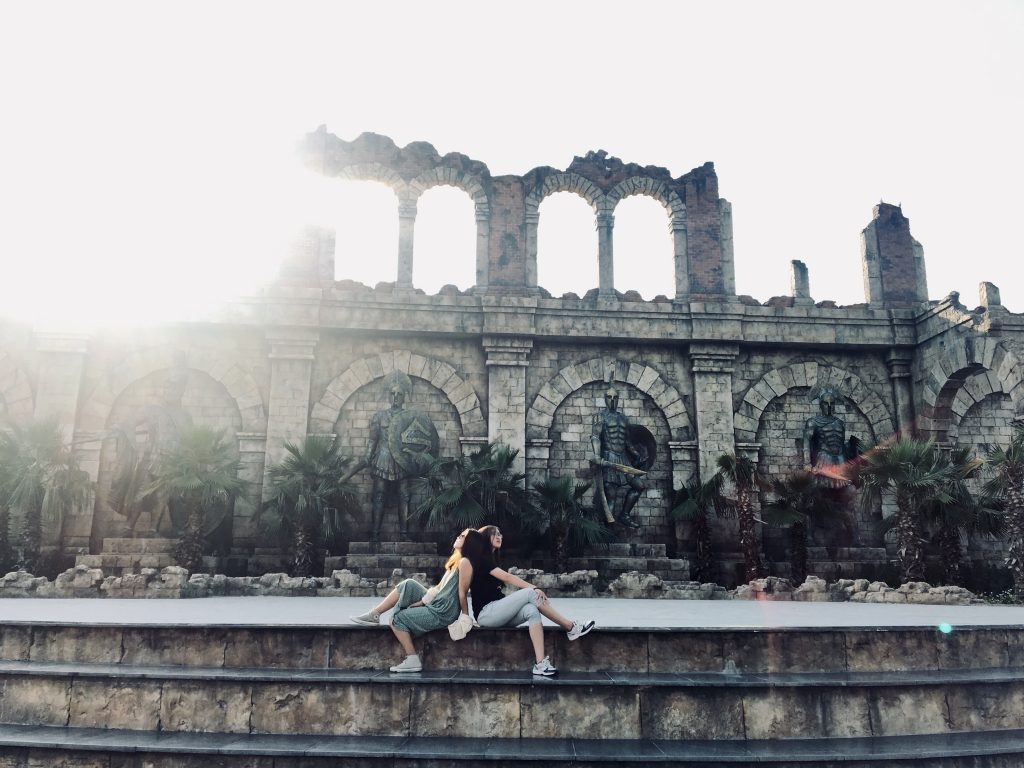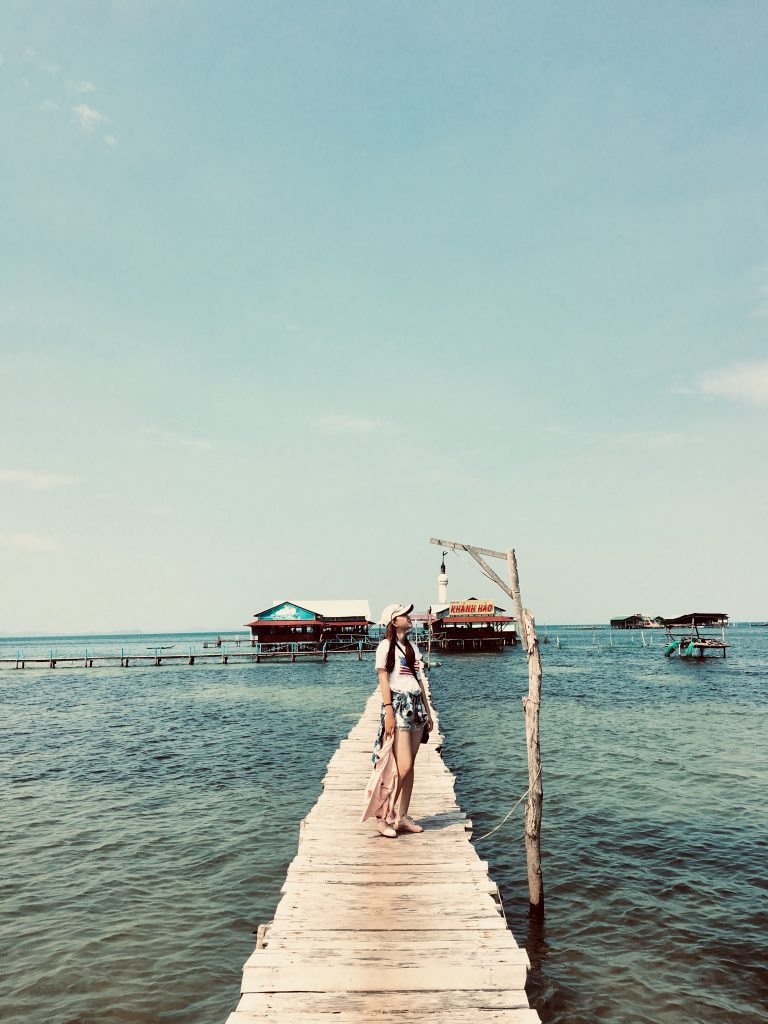 Views are perfect. But that's all, if you travel by group, then great, take a seat and enjoy the seafood. Otherwise, I mean, your group is under 3, well then…spend money at there not really a wise choice. Cause you can find another place with the lower price and taste better.
All I can say about Ganh Dau is that the views are super super cool. When I came there, my mobile SIM just got a message like "Welcome to Cambodia!…". Shocked me for a second until I realized that "Oh, I just 2,5 km far away from the nearest island of Cambodia.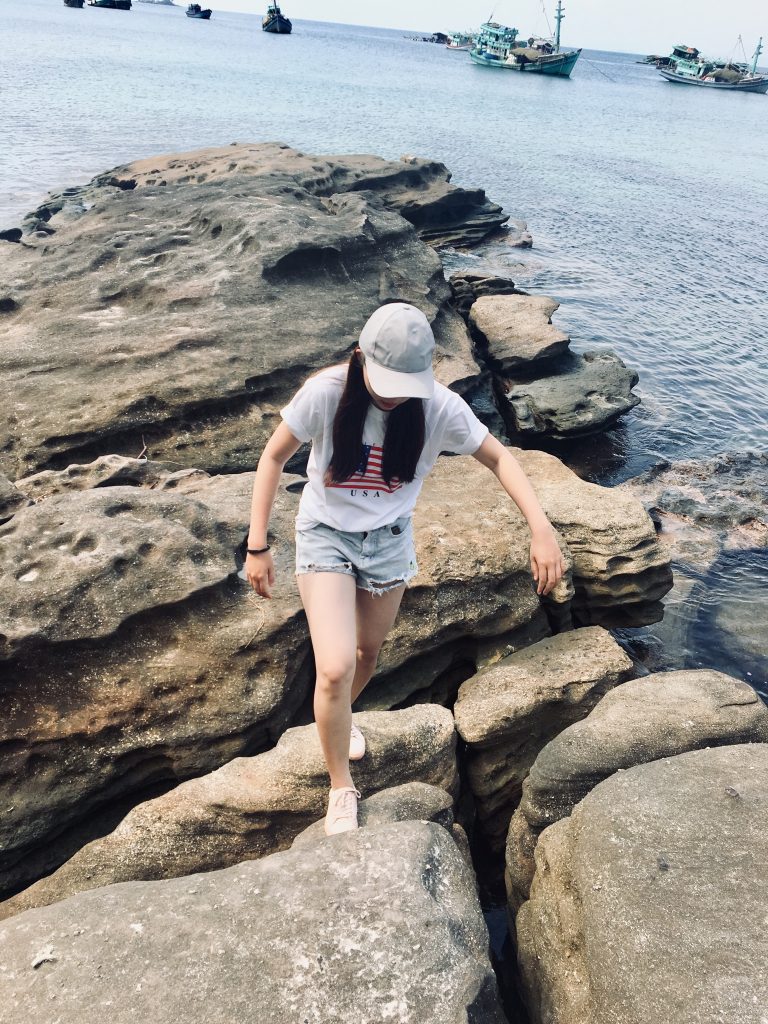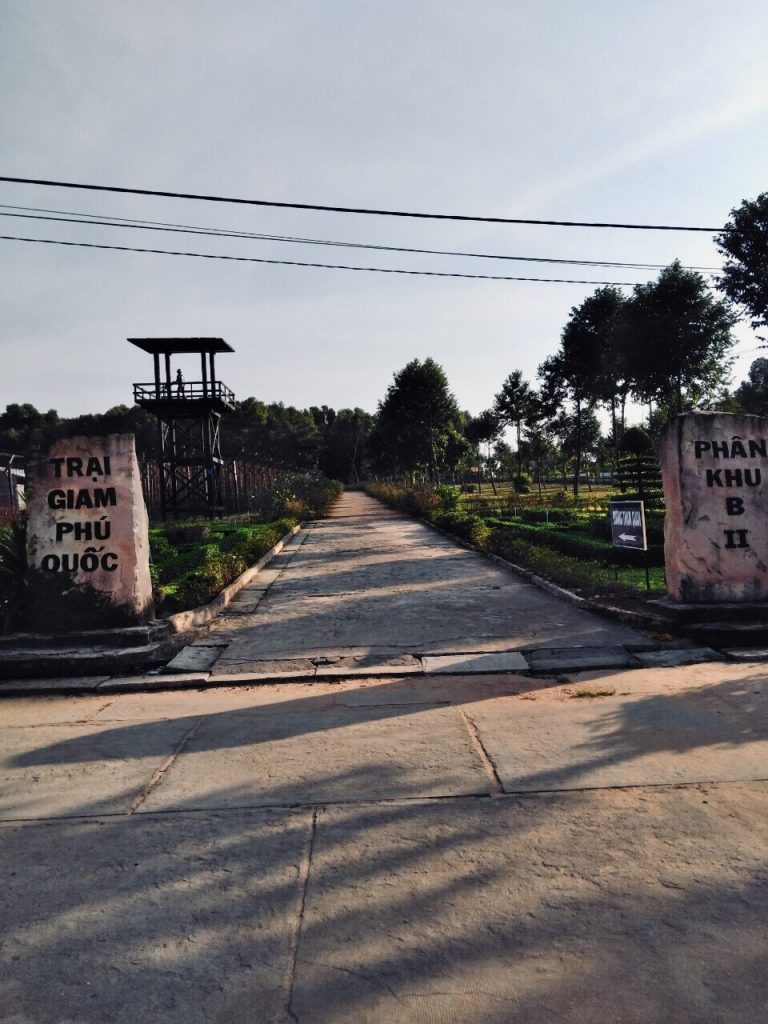 I think there are no word could describe the feeling you have when you come here. The moment I walked out, I just got an idea that every Vietnamese should visit this place once in their life.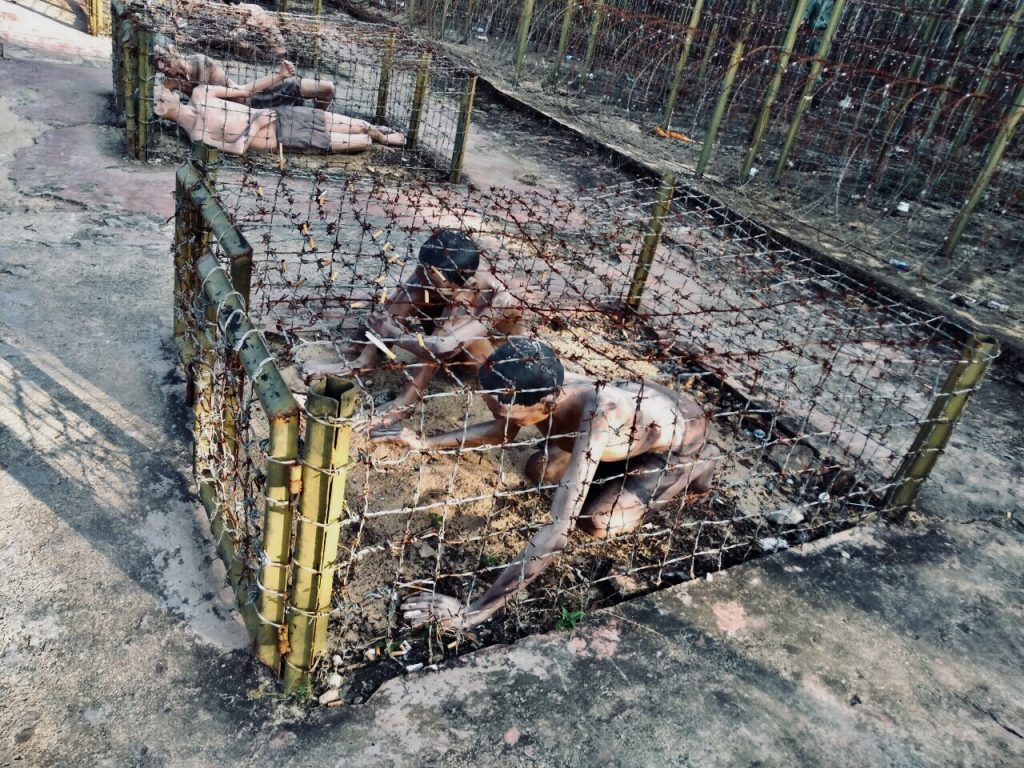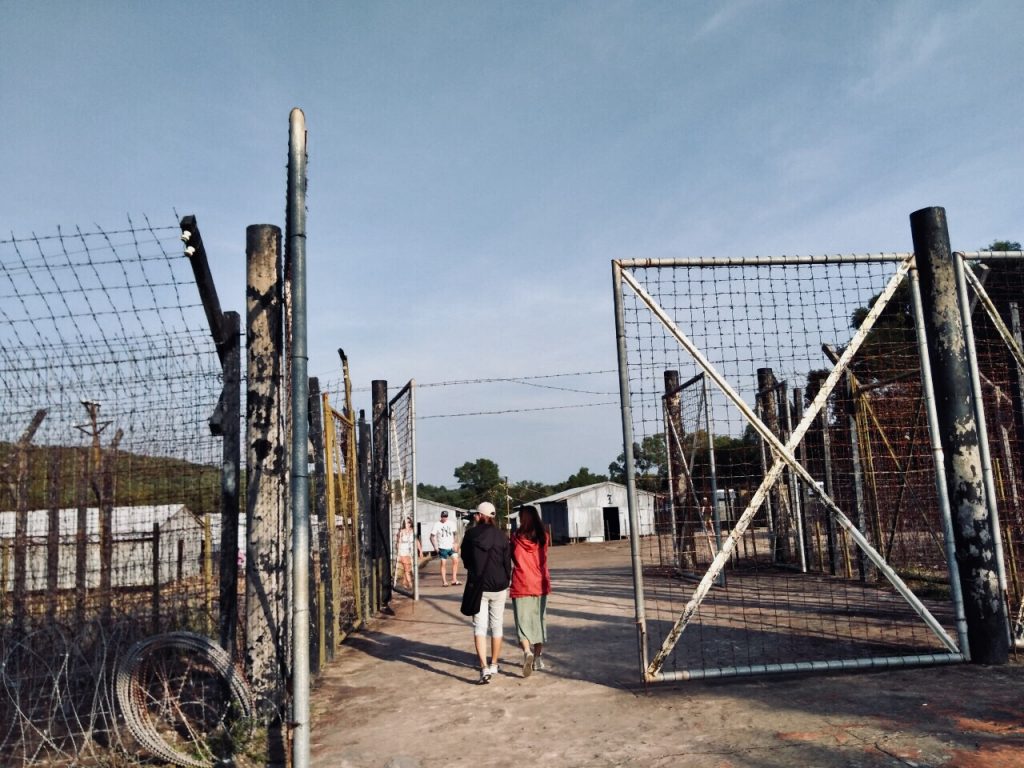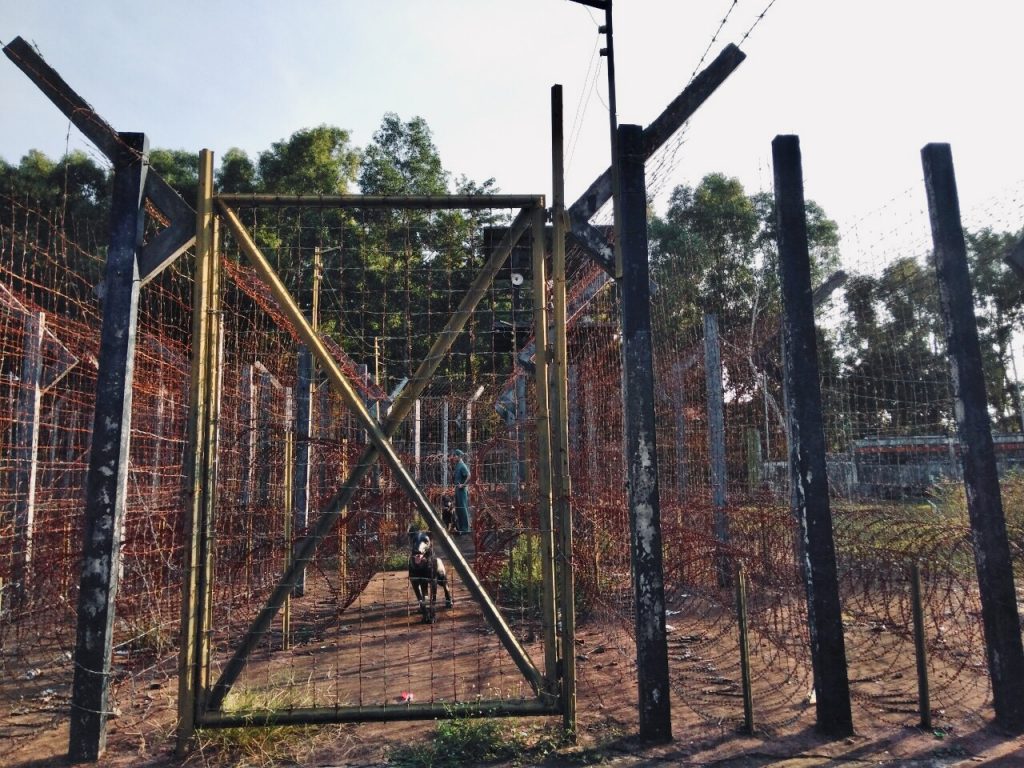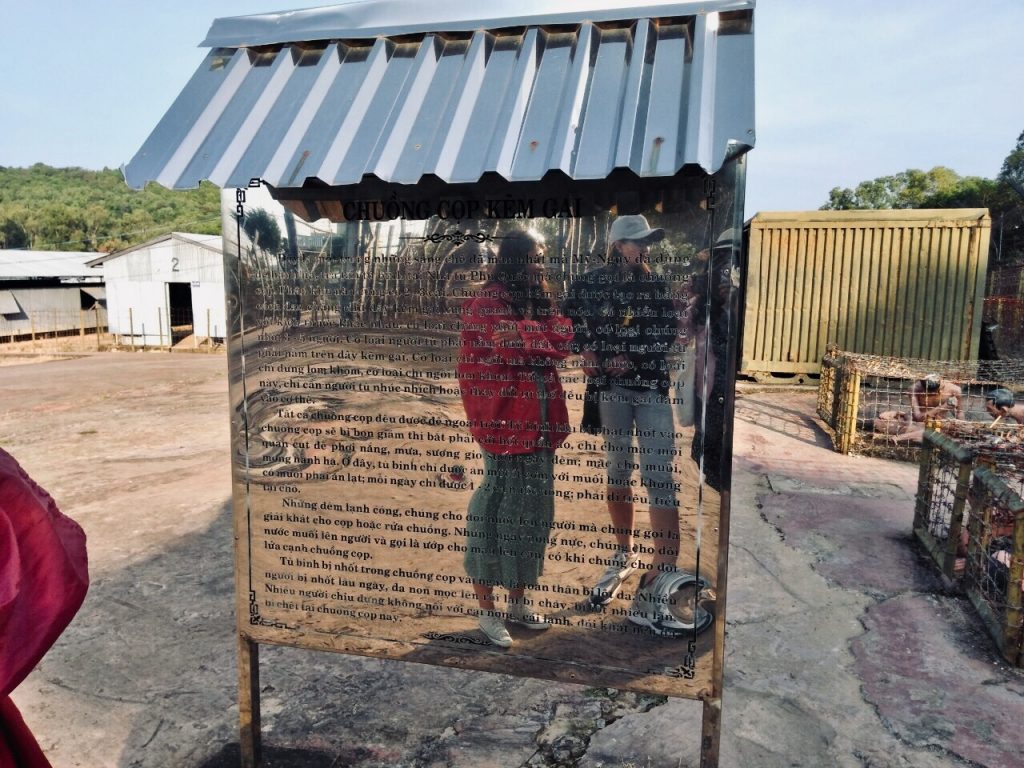 On the way to Phu Quoc Prison Museum, you can stop by the Ho Quoc Pagoda. A Buddhist Temple has amazing view, one side is the mountain and the other side is the ocean, it's such a wonderful place to visit. 
Tien Stream - Sunset Sanato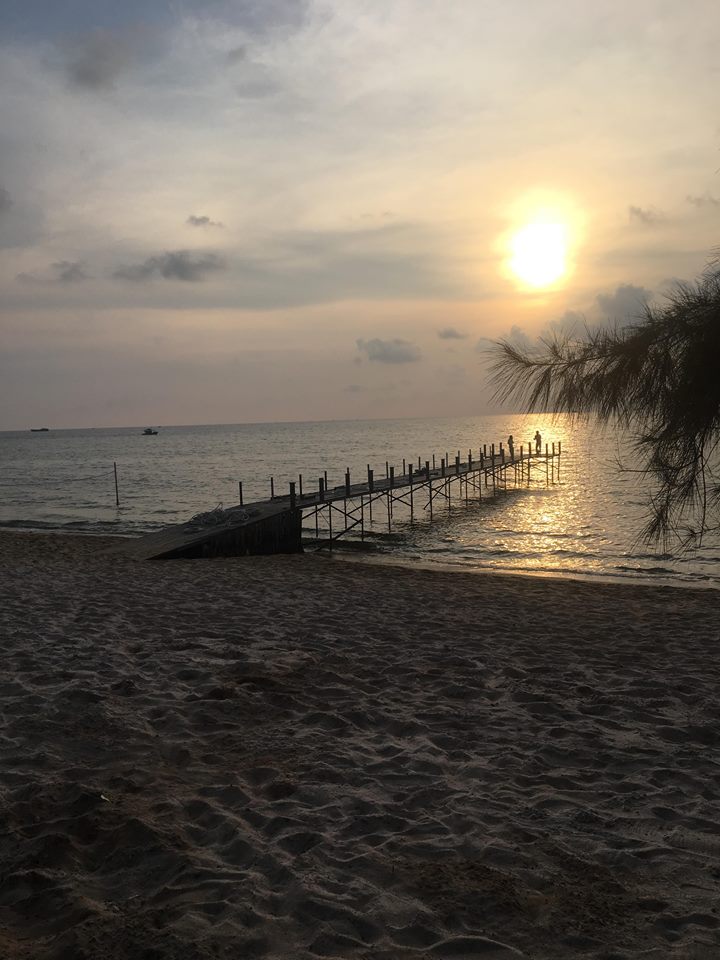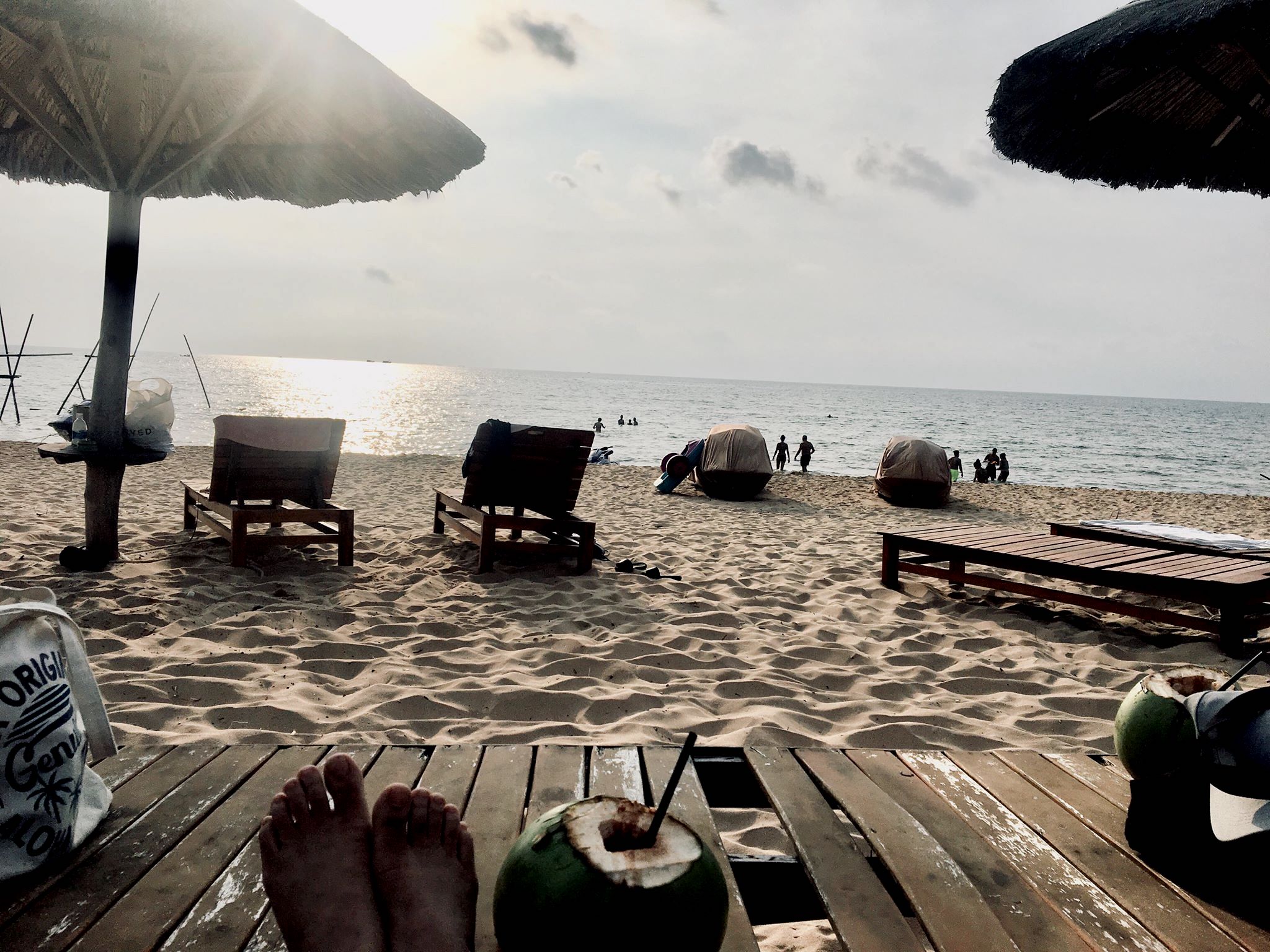 This such a nice place to enjoy the sunset. To see the sun turns into red and then fading out into the ocean, that all what I wish for. However, I'm not that lucky. In the moment the sun turns red and ready to sink, there is a "cute" cloud came from nowhere cover the sun up.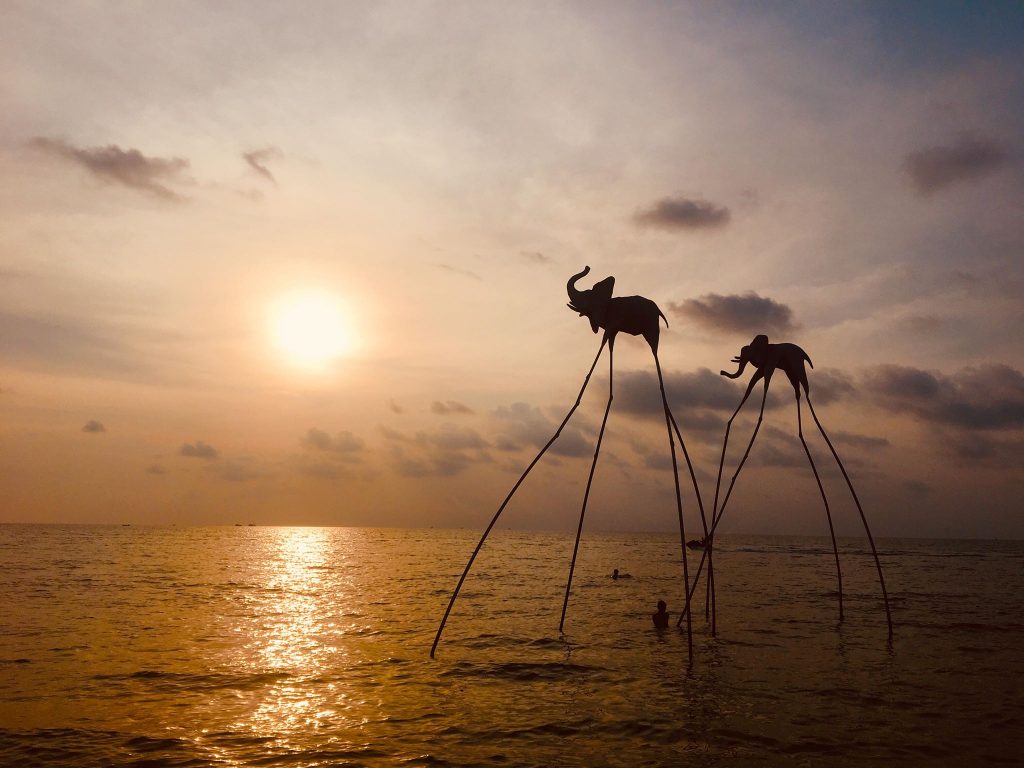 Literally, just like an adventure. From the moment you seat and hold your bike tightly through the rocky road to the way you cook. Unfortunately, very feed people know about this place, only the local one. Lucky me, I have a friend who knows a lot.